Pincoy Project recognised for its contribution to the environment at AquaSur 2018
18 October 2018
The project was initiated by Skretting and six other partners in 2016 as a collaborative response to reduce the use of antibiotics in the Chilean salmon industry
At the Official Dinner of AquaSur 2018, held Wednesday 17 October in Puerto Varas, the representatives of the seven companies participating in the Pincoy project received recognition from the industry for the contribution of this initiative to environmental care.
The award recognises projects that improve the environmental management of the industry in general, reducing the impact of aquaculture production on the environment, with special focus on the sustainability of the industry, which is one of the key objectives of the Pincoy project.
For Ronald Barlow, General Manager of Skretting Chile, this project is emblematic for the industry. "The project delivers a collaborative and holistic approach to combat the use of antibiotics, through an initiative that defines high standards of animal welfare and operational excellence throughout the value chain, considering selective breeding, high quality hatchery diets, smolt selection, vaccines and the implementation of best-practice protocols and monitoring throughout the production cycle, as well as the use of functional diets, to contribute to the sustainable growth of aquaculture and improve Chile's perception as a sustainable fish producer."
The World Health Organisation (WHO) cites antimicrobial resistance (AMR) as an increasingly serious threat to global public health, and it has been urging the implementation of coordinated action plans across all levels of society to slow its acceleration. With the knowledge that the overuse of antibiotics in animal production contributes to AMR, Skretting sees the Pincoy project is an active contribution to find solutions for this challenge.
"Through the Pincoy project, Skretting has provided conclusive evidence that a collaborative and proactive approach can improve animal welfare while improving productivity," says Barlow.
The Pincoy project will move towards version 2.0 that seeks to continue investigating the possibilities around the reduction of antibiotics, delivering a different and innovative perspective in the search for sanitary and health solutions of fish for the Chilean aquaculture sector.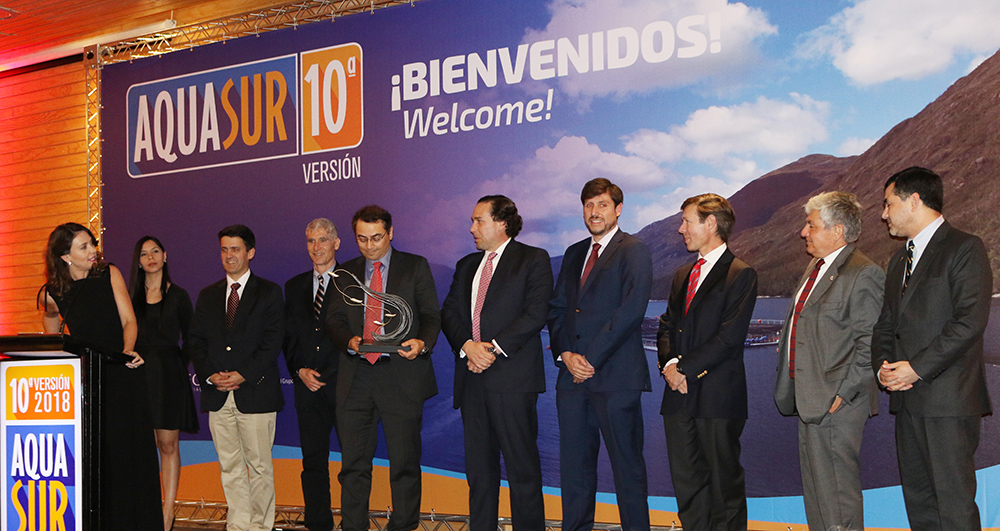 About Pincoy
The Pincoy Project is a collaborative initiative that seeks to contribute to the goal of reducing the use of antibiotics in the production of salmonids in Chile. The companies involved in this project are Blumar Seafoods, Cermaq Chile, Ventisqueros, Pharmaq, AquaGen / Blue Genomics, Centrovet Laboratory and Skretting. Each participates actively in committees that meet periodically to design strategies to advance the challenge through a holistic approach, to contribute to the development and growth of the Chilean salmon industry.