Fit for future: introducing Skretting's new Global Manager Closed Aquaculture Systems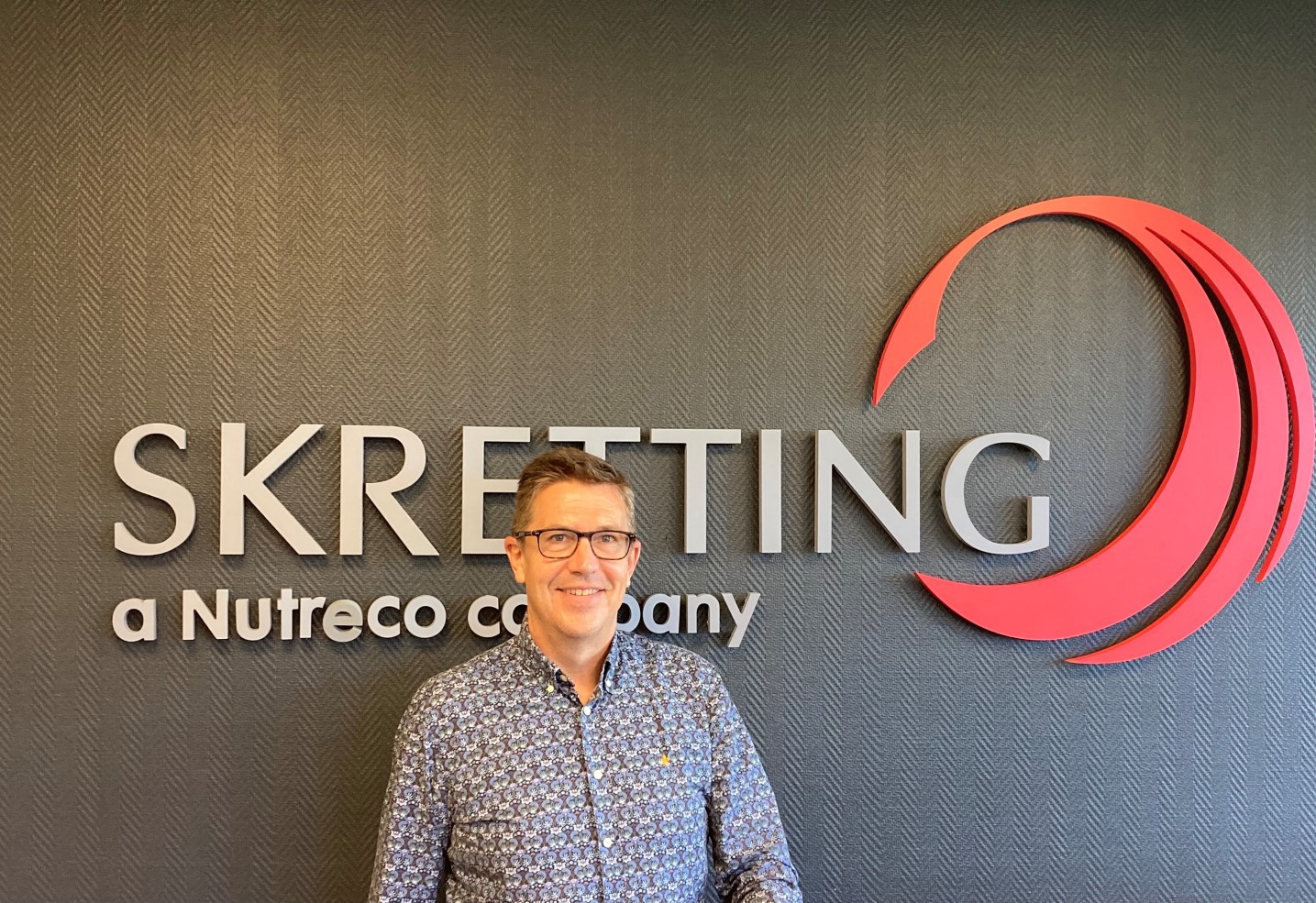 Charlie Granfelt appointed to drive strategic innovation agenda and support progress in alternative farming technologies.
Skretting is pleased to announce the appointment of Charlie Granfelt as Global Manager Closed Aquaculture Systems. In this role, Charlie will support industry ambitions and ensure Skretting provides solutions to a dynamic and important sector essential to ensure that aquaculture continues to meet the seafood needs of our growing global population.
With additional Atlantic salmon output from alternative farming technologies alone expected to grow to 200,000 metric tonnes towards 2030, Skretting is preparing accordingly with the appointment. Commenting on his new role, Charlie says, "I'm excited to work with the existing global team working at Skretting to deliver the best value proposition to our customers in this segment. We are mobilising our global competence, and organising to meet the market needs in a way that is structured and efficient."
The position is not limited to the salmon sector, nor recirculating aquaculture systems (RAS). "Although growout salmon in RAS is dominating at the moment, we also see that other species like shrimp, kingfish, barramundi, tilapia and catfish are showing signs of moving into new technologies to complement traditional farming. This further strengthens our drive, as we are a global company and we can commit locally to projects whether they're located in Japan, the United States, China or Europe. Our ongoing local competence is valuable from day one," continues Charlie.
We are mobilising our global competence, and organising to meet the market needs in a way that is structured and efficient.
Charlie joins Skretting HQ with over 30 years experience in sales and marketing, including over 20 years in senior leadership positions including football directorship and as a board member. He has worked for Skretting for 12 years, eight as Sales Director in Norway and four years as General Manager of Skretting France. He studied at the London School of Economics.
Skretting CEO Therese Log Bergjord says, "If we want to ensure that there is enough seafood to meet ever-increasing demand, our industry and new technology is critical. It's not a case of and/or, it's a case of and/and/and. At Skretting, we are embracing all new methods to ensure we can continue to meet demand in a sustainable way. The development of land-based and closed systems is a key strategic area for Skretting moving forward, and I'm happy to have Charlie on board at global headquarters to ensure we fulfil our ambitions together with our clients."
Stories on RAS
Atlantic Sapphire ASA and Skretting enter agreement to secure local feed supply
Skretting and Atlantic Sapphire ASA ("Atlantic Sapphire" or "the Company") are pleased to announce Skretting's intention to construct a specialized state-of-the-art feed plant for land-based salmon in Florida to serve Atlantic Sapphire's US operations with market-leading feeds specialized for Bluehouse farming.
Skretting wins global contract to supply Atlantic Sapphire in Denmark and USA
Skretting announces today that it has won the contract to supply Atlantic Sapphire with majority volumes from November 2019. The contract covers the majority of Atlantic Sapphire's feed requirement in Denmark and the USA.