Benefits
Decreased phosphorus output per kilo of fish produced

AminoBalanceTM technology

Available in a wide range of pellet sizes
Orient LP 18 is a high-quality, medium-energy diet and is suitable for trout and arctic char, specifically developed for farming in areas with environmental restrictions. This specific formulation, with highly digestible, low-phosphorous ingredients, has been proven to significantly reduce nutrient loading to the environment.
Orient LP 18 (18% oil in feed) has been specifically formulated for Brook Trout requiring a lower lipid level than Rainbow Trout.
Orient LP 18 significantly decreases the grams of phosphorous output per kilogram fish produced, allowing for increased production within environmental limits.
Orient LP 18 is formulated based on AminoBalanceTM. This product is produced via our hot extrusion process that gelatinises the starch, resulting in a more digestible and durable pellet for excellent faeces stability and improved water quality.
Orient LP is available in a wide range of pellet sizes to meet your growth requirements.
Note: Only available in Eastern Canada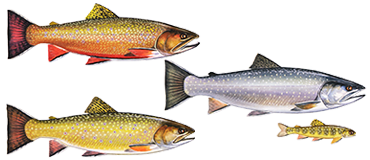 Grower

Hatchery