Benefits
No dependency on fish meal

More fish with less feed

Higher slaughter yield

Lower cost of production
Salmonid diets with full flexibility and no requirements for fishmeal
Skretting is excited to be the first to offer salmonid feeds which can be formulated completely free of fishmeal while delivering equal performance in terms of fish growth and health. These breakthrough products, called MicroBalance FLX, have been made possible through progressive and extensive research, and are backed up by detailed evidence from Skretting Aquaculture Research Centre (ARC).
All of the new MicroBalance FLX products have no requirement for fishmeal inclusion. The positive outcomes from this innovation are significant: it means Skretting can be increasingly flexible with raw material inclusions, enabling the available responsibly sourced fishmeal resource to go much further than in the past, and thereby increasing the sustainability credentials of salmon production.
Skretting Canada offers the following FLX diets: Premium FLX 1000, Premium FLX 2000 and Premium FLX 3500.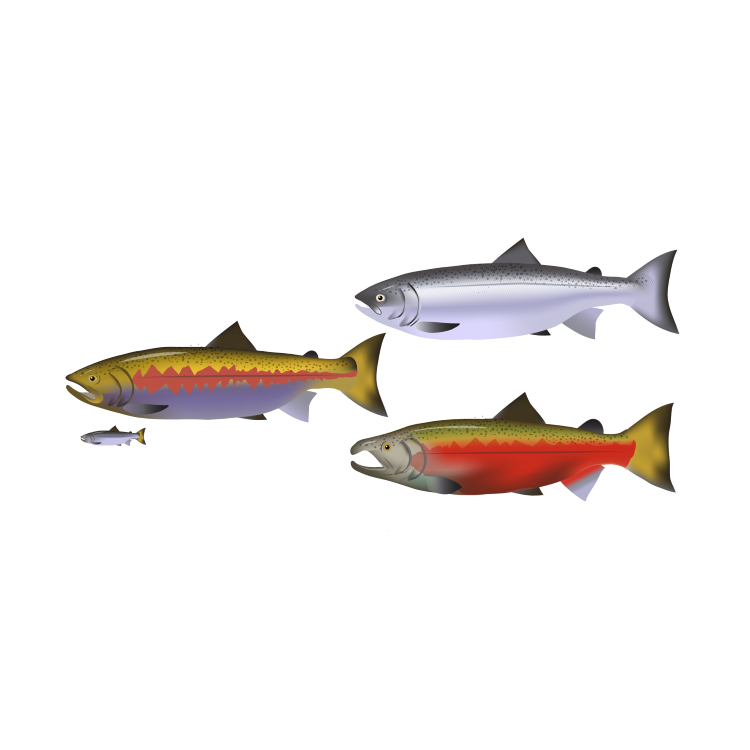 Broodstock

Hatchery

Grower

Smolt - Coho