Women in science
The world needs science, and science needs women. At Skretting AI, we have many talented scientists, and a large portion of these are female. Here, you can meet a few of them to learn what inspired them to work in science, and what this means to them.
Meet Julia
Julia Wolska is Team Lead Feed Technology at Skretting AI. Julia has been working in R&D for 12 years. She has a PhD in Engineering and working in science was a natural career path. "I come from an academic family. My grandmother had a Masters in Chemistry obtained before World War II, and my mother also holds a PhD degree. My road to science was already paved and I consider myself privileged," she says.
Julia leads a team of four capable female scientists in feed technology and for her the biggest challenge was balancing PhD studies and family life. "Women still have more household responsibilities than men, and often we put high pressure on ourselves to excel in everything. Learn from your failures but don't let them stick in your mind for too long!"
Meet Seong-Chea
This is Seong-Chea Chua, scientist and Team Lead Ingredients and Processing at Skretting AI. She holds PhD in Engineering. "I decided to work in science because I acquire new knowledge at work every day which is fun and motivating. I really enjoy my work and I'm also very proud of what I'm contributing to the purpose of Feeding the Future."
When asked if there were any barriers and how she overcame them, Seong-Chea says, "I always try to see barriers as learning and innovating opportunities. Along my journey, there were a few bumps. I am a human, working in science does not make me a superwoman. Luckily, I know who I can count on when I need advice and how important it is to have the right mentality when facing these barriers. I have learnt to enjoy the bumpy ride because it is part of life."
"Science has no gender. Never let gender impede your success in science. Being a female scientist, I do not differentiate myself from my male colleagues. Practice scientific integrity, adhere to professional values and practices, bring consistency to actions, principles, and values. You are the driver of your success, be persistent. Finally, enjoy the ride and stay curious!"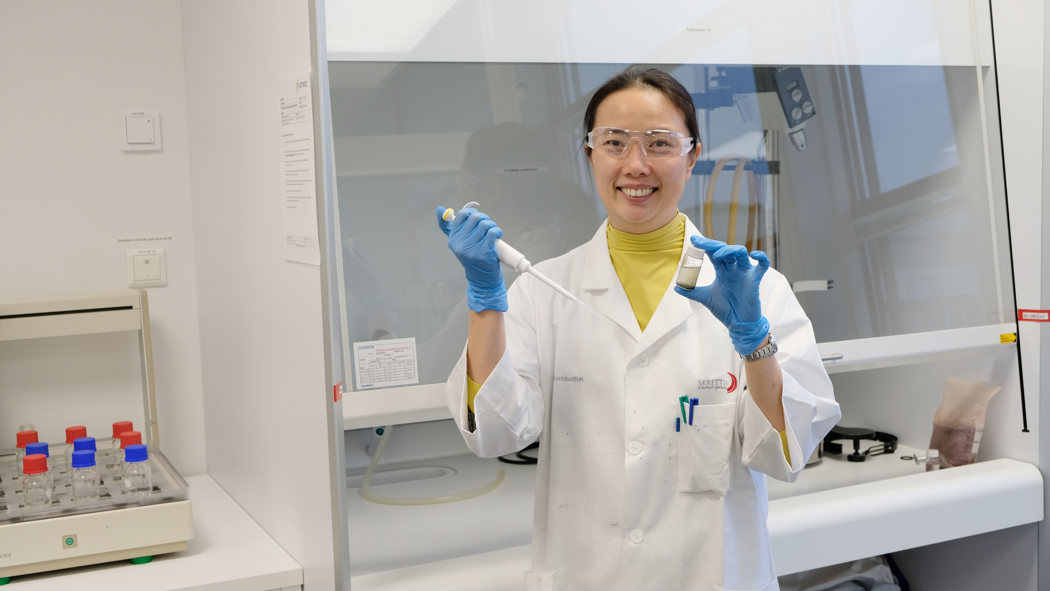 Meet Nevena
Nevena Mišljenović is Global Operations Engineer at Skretting's operations team. She holds not one but two PhDs - one in Machine, Process and Product Development and the second in Food Technology Engineering.

"I started my career at Skretting as a researcher in the Feed Production department. Today, 6 years later, I work in Skretting Global Operations, pursuing my passion for implementing scientific results in our factories, improving their performance and working with the amazing production people. I am grateful to have had the chance to work with great professionals, across different cultures, from whom I have learnt a lot and who have always valued my work," says Nevena.

To fellow young women who would like to work in science and production, Nevena says: "Don't underestimate your abilities, work hard and grab opportunities as they come."